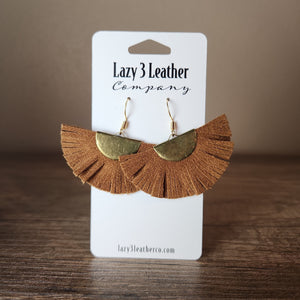 These leather earrings are such a modern and fun shape. They are very lightweight, like all leather earrings, and come in some great colors.
We make all our earrings in our workshop in Ivins Utah and cut everything we make from Full-grain leather hides.
These earrings have been finished with Sterling silver, 18K gold, or nickel-free earring hooks and hardware. 
These earrings measure 2 5/8" overall length.